The Laugh Out Loud Book Awards 2022
The Laugh Out Loud Book Awards 2022 (the Lollies) celebrates the best and funniest children's books in the UK and Ireland, voted for by children.
Congratulations to the 2022 Laugh Out Loud Book Awards winners!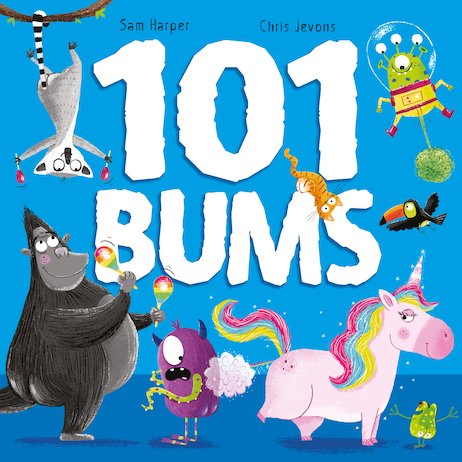 Best Laugh Out Loud Picture Book
101 Bums by Sam Harper and Chris Jevons

A laugh-out-loud silly rhyming picture book, featuring 101 different animal bums!
Bums in the jungle, bums in the town. Bums in the treetops, hanging upside down. Bums in the farmyard, bums in the park. Lots of teeny-tiny bums, glowing in the dark!
Featuring an array of animal bums – from little to large, and everything in between – this brilliantly silly picture book is sure to get children giggling.
Just follow the bouncy read-aloud rhyme, then get ready to join in with the jiggly wiggly dance finale!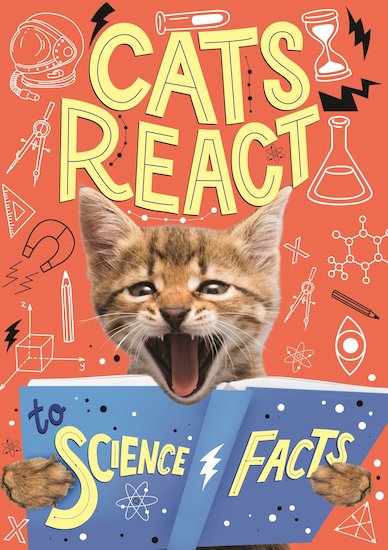 Best Laugh Out Loud Book for 6-8-year-olds
Cats React to Science Facts by Izzi Howell

Share in the wonderment of science with a crew of crazy cats and measure your amazement, awe and disgust alongside their furry feline faces!
Like every topic, science becomes more interesting when cats are involved. Cats React to Science Facts is an engaging and fun way to understand the world of science. It's just purrfect! A vast cast of feline friends take us on a tour of the core areas of science from outer space and the human body, to forces and materials. Bitesize text, fun photos, diagrams, dollops of humour and a react-o-meter all help to make science memorable and fun to learn.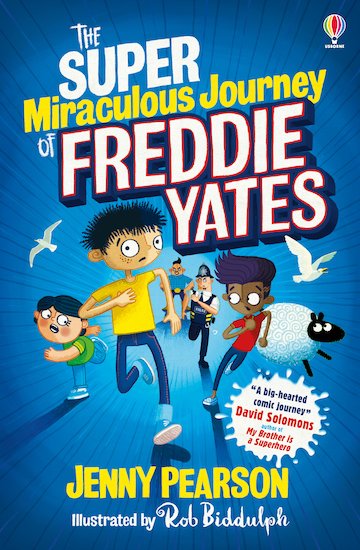 Best Laugh Out Loud Book for 9-13-year-olds
The Super Miraculous Journey of Freddie Yates by Jenny Pearson and Rob Biddulph

The super funny, heart-warming adventure of three boys, one summer holiday, and a few miracles along the way, from breakout talent, Jenny Pearson, illustrated by award-winning Rob Biddulph.
Freddie Yates likes facts. Just not the one staring him in the face – that his secret plan is not, in fact, secret.
Because Freddie's journey wasn't meant to involve Big Trev and the onion-eating competition or the loo-exploding pear-and-potato turnovers. And Freddie definitely didn't expect to end up, with his two best friends, on national television in a supergirl costume.
But journeys never take you where you think they will. And for Freddie, that fact might just have to be enough…
---