Meet the judges
The Lollies are back for 2017! We're excited to announce that the Laugh out Loud Awards, celebrating the best funny books in children's literature, is returning for its second year.
Here you can find out all about our three brilliant judges – Michael Rosen, Katie Thistleton and Nicolette Jones!
Michael Rosen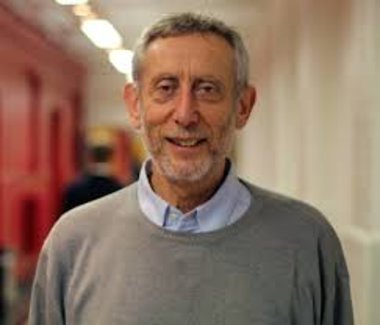 "Everyone who is interested in children's reading knows that for many, many children, the thing that gets them going is a book that makes them fall about laughing. Weirdly, they're not always that easy to find. This prize will be like a great big signpost saying 'This way laughs' and that could be the moment a child who doesn't read turns into one who does. I think that's really exciting."
Michael Rosen is one of the UK's most well-loved contemporary poets and children's fiction writers. Born in London in 1946, he started writing poetry at the age of 12 and is now one of the most renowned figures in the children's book world.
In his career so far, he's won numerous awards – including the Smarties Book Prize for his classic picture book, We're Going On A Bear Hunt – became the Children's Laureate for two years in 2007, and is recognized as one of the first poets to visits schools throughout the UK, on a mission to enthuse children with his passion for books and poetry.
As an author who has long-since championed the importance of humour in children's literature, he is the perfect judge for the Lollies.
Katie Thistleton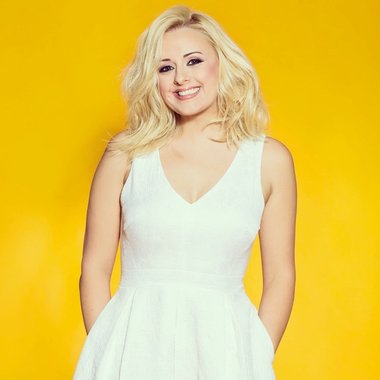 "I am super excited to be a judge on the Lollies panel this year. As a CBBC presenter laughing out loud is something I'm used to doing on a daily basis, and as the presenter of the CBBC Book Club I can tell you that in my experience children's books are the funniest! It takes a very good book to make you physically LOL, and I'm looking forward to having fun trying to find a shortlist of the ones which do, so that some very lucky children can then have a great time reading and picking the winner. What can possibly be better than reading and laughing? Two of the most important activities which all children should do as often as possible!"
Katie has appeared full-time on the CBBC channel since the start of 2013, a role once occupied by the likes of Phillip Schofield, Zoe Ball, Jake Humphrey and Matt Edmondson to name a few.
Katie is a keen writer and reader and advocate for getting young people to read and write and is the sole presenter of 'The CBBC Book Club' founded after Katie expressed her love for reading and writing and desire to encourage children to read more. This series can be seen across the CBBC channel on Sundays and often involves Katie interviewing authors such as Jacqueline Wilson, David Baddiel, Jeff Kinney, Cressida Cowell, Michael Rosen and Holly Smale. She is a regular at book festivals including Hay Festival and Edinburgh Literary Festival and has judged a number of book prizes including The Blue Peter Book Awards and The Royal Society Young People's Book Prize.
Nicolette Jones, The Sunday Times' Children's Books Editor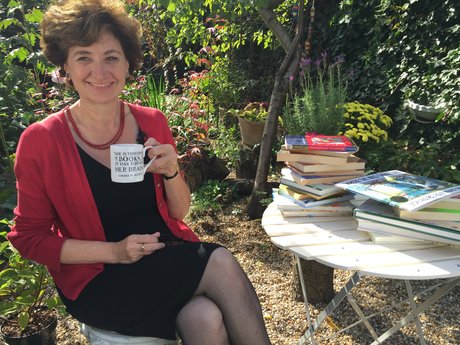 "Writing funny books tends to be an under-rated skill: being funny is difficult, and you have to be clever and skilled to get it right. And if you turn out to be unfunny, you are very exposed as the tumbleweed rolls by. I am delighted to be a Lollies judge of the work of writers brave enough to try to make us laugh."
Nicolette Jones is an award-winning writer and a critic who has been the children's books reviewer of The Sunday Times for more than two decades, which means she has done a lot of reading and laughing. Among other adults' and children's book prizes she has judged the Roald Dahl ('Funny') Prize, and she has in her time programmed or chaired a lot of hilarious events (as well as brilliant and thoughtful but unfunny ones). In 2012 she was tickled to be nominated for the Eleanor Farjeon award for an outstanding contribution to the world of children's books.