GCSE Revision App
Making on-the-go revision easy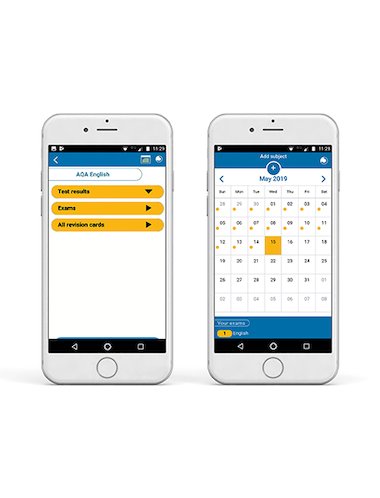 Our free revision app breaks down all subjects into easy to manage, customisable chunks. Matched to the corresponding Revision Guides, the app allows you to revise on the go, wherever you want, whenever you want.
Read it, Snap it, Revise it!
The app includes an exam calendar tailored to each individual with suggested revision dates for topics, a 'Snap It!' feature to quickly photograph important revision points, and quick tests to revise on the move.
You can download this handy GCSE 9–1 App Guide for tips on how to use it.
If you need any more guidance please get in touch.
Revision guides
---
English Literature study guides
---
Exam practice books
---
Combined revision and practice books
---