Writing Comedy with Simon James Green | Scholastic Live
Writing Comedy with Simon James Green
Join hilarious writer Simon James Green for a lesson in writing all things funny!
Ages 8–12
Register with the password clubsandfairs
---
Books by Simon James Green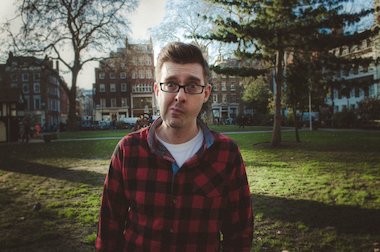 Simon James Green is the Carnegie nominated author of Young Adult novels Heartbreak Boys, Alex in Wonderland, Noah Can't Even and Noah Could Never. His short story, Penguins, features in the Proud Book anthology, and his first picture book, Llama Glamarama, illustrated by Garry Parsons, was published in June 2020. Simon's middle-grade debut, Life of Riley: Beginner's Luck was published in September 2020.
---
Downloadable Activities
---