Book Club with Phil Earle | Scholastic Live
Laughs and adventure with Phil Earle
Join Phil Earle at 4pm on Thursday 4th March for a book club discussion all about his new book with Andy McNab, Get Me Out of Here.
Suitable for ages 8 to 12
Register with the password clubsandfairs.
---
Books by Phil Earle
Get Me Out of Here
Bestselling Andy McNab and award-winning Phil Earle join forces for the very first time, and the results are hilarious!
Danny Mack's mates are brilliant: there's his best mate Giraffles (yeah, you read that right), so-called because of his unusually long neck; the MandM twins (you got it – like the chocolate) who are always finishing each other's sentences; and Lucky Success, who, well I reckon you can guess how he got his name.
They're the best mates a kid could ask for, and when an epic school trip is announced, they're all properly made up about it. Because school trips are just an excuse to have a big laugh with your mates, right?
Erm, WRONG.
Let's just say that this is a school trip like no other, and Danny, Giraffles, Lucky and the MandMs have got a real challenge on their hands.
Will they make it through? If Danny has anything to do with it, you bet they will!
---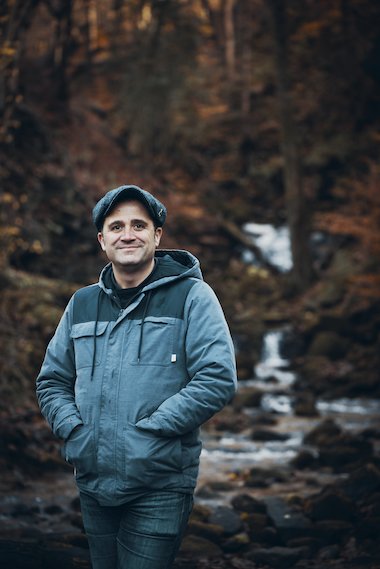 Phil Earle grew up in Hull, where his addiction to Mars bars and Frazzles fuelled his love of comics and graphic novels. He is the author of SUPERHERO STREET, DEMOLITION DAD, THE BUBBLE-WRAP BOY and BEING BILLY. He now lives with his family in Hebden Bridge, West Yorkshire.
Photo credit: Sarah Mason
---
Downloadable Activities
---