Rebel Animals with Kimberlie Hamilton | Scholastic Live
Rebel Animals with Kimberlie Hamilton
Join Kimberlie Hamilton to hear real stories about the animals at risk in our world.
Ages 8–12
Register with the password clubsandfairs.
---
Books by Kimberlie Hamilton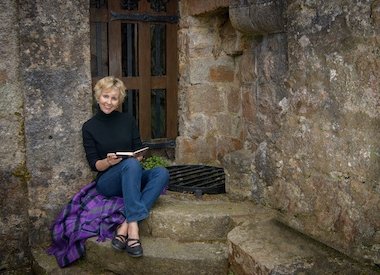 Kimberlie Hamilton is a writer who used to live in sunny Southern California and now lives in misty Northern Scotland with her partner John and four cats. She has written all sorts of things over the years, including screenplays, travel brochures and teaching materials for her English language students in Japan. She is passionate about animals and loves to write entertaining nonfiction books for young people with curious minds. Kimberlie has a Master's degree in Screenwriting from the University of California, Los Angeles and a Master's in Creative & Cultural Communication from the University of Aberdeen. She aspires to have her own sanctuary someday for cats and other animals that need a loving, forever home.
---
Downloadable Activities
---