How to Make Everyone Laugh with Helen Rutter | Scholastic Live
How to Make Everyone Laugh with Helen Rutter
Get funny writing tips from Helen Rutter, the author of the acclaimed The Boy Who Made Everyone Laugh. Helen's book is about a boy with a stammer who wants to be a comedian, and is sure to inspire empathy in schools.
Ages 9–12
Register with the password clubsandfairs
---
Books by Helen Rutter
The Boy Who Made Everyone Laugh
'Very funny, very touching, very truthful – a total delight to read.' Jacqueline Wilson
A laugh-out-loud, against-all-odds triumph of a story: the funniest debut of 2021. Billy Plimpton is an eleven-year-old boy with a big dream. He wants to be a stand-up comedian when he grows up: delivering pinpoint punch-lines and having audiences hang on his every hilarious word. A tough career for anyone, but surely impossible for Billy, who has a stammer. How will he find his voice, if his voice won't let him speak? The idea for this story came from Helen Rutter's son, who has a stammer: she wanted to write the book that he would love to read, starring a child like him.
---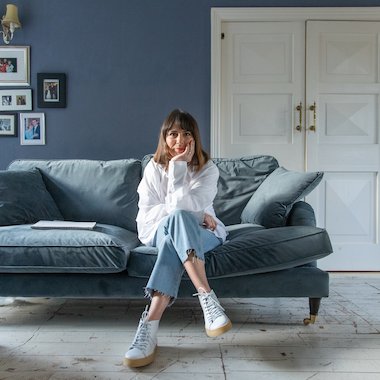 Helen lives in the countryside just outside Sheffield with her comedian husband, two children and two lovely dogs, Ronnie and Billy Whizz. When she is not tapping away in her writing room she loves walking the dogs, playing board games and reading.
Before writing her first novel Helen wrote and performed her work on the stage. She has even done some stand up comedy, (which was some of the inspiration for Billy!) and before that she was a jobbing actress. If you look hard you could even spot her in old episodes of Coronation Street, Holby City and many other TV staples including adverts, film and voice over. Her very first role was playing Ruby in Jacqueline Wilson's Double Act, and so maybe she was always destined to be involved with children's books!
---
---