Phonics Book Bag Readers
Our new Phonics Book Bag Readers series has been designed to support children's phonic knowledge and early reading skills at home.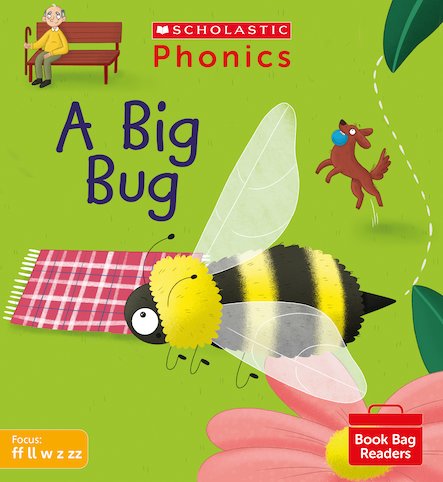 Brand new for 2021, the series includes a wide selection of diverse and inclusive stories, accompanied by bright and contemporary illustrations that will engage and inspire young readers.
Each decodable book has been carefully crafted to help children to build on their secure phonic knowledge, moving confidently from decoding words to reading fluently and for pleasure.
Learning is supported by humorous and fun illustrations and children will love searching for the hidden characters throughout the books!
Each book also contains parent's notes and a 'retell the story' activity to support children's comprehension and vocabulary skills.
Matched to the updated Letters and Sounds (2021) phases.
There are thirteen sets of books, each set focusing on the following sounds:

Phase 2 Set 1: s a t p i n m d
Phase 2 Set 2: g o c k ck e u r h b f l
Phase 2 Set 3: ff ll ss j v w x y z zz
Phase 2 Set 4: qu ch sh th ng nk
Phase 3 Set 5: ai ee igh oa oo
Phase 3 Set 6: ar or ur ow oi ear air er
Phase 4 Set 7: Adjacent consonants with short vowels
Phase 4 Set 8: Adjacent consonants with Phase 3 long vowels
Phase 5 Set 9: ay (play), ou (cloud), oy (boy), ea (each), ir (bird), ie (pie), ue (blue), u (unicorn)
Phase 5 Set 10: o (go), i (tiger), a (paper), e (he), a-e (snake), i-e (time), o-e (home), u-e (cute), e-e (these), ew (new), ie (shield), aw (claw)
Phase 5 Set 11: y (funny), ea (head), wh (wheel), oe (toe), ou (shoulder), y (fly), ow (snow), g (giant), ph (phone), le (apple), al (metal), c (ice), ve (give), o-e (some), o (mother), ou (young), se (cheese), se (mouse), ce (fence), ey (donkey), ui (fruit), ou (soup)
Phase 5 Set 12: or (word), u (full), oul (could), are (share), ear (bear), ere (there), au (author), aur (dinosaur), oor (floor), al (walk), tch (match), ture (adventure), al (half), a (father), a (water), a (want), ear (learn), wr (wrist), st (whistle), sc (science), ch (school), ch (chef), ze (freeze), schwa at the end of words (actor)
Phase 5 Set 13: eigh (eight), aigh (straight), ey (grey), ea (break), gn (gnaw), kn (knee), mb (thumb), ere (here), eer (deer), su (treasure), si (vision), dge (bridge), ge (large), y (crystal), ti (potion), ssi (mission), si (mansion), ci (delicious), augh (daughter), our (pour), oar (oar), ore (more)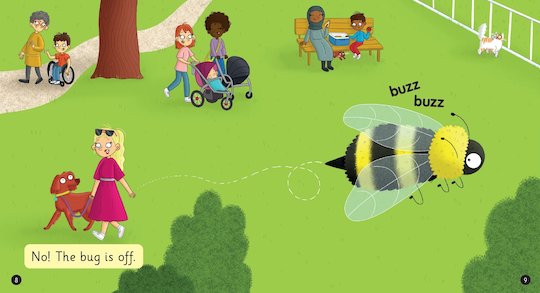 Exactly matched to the Little Wandle Letters and Sounds Revised 2021 Phases
Now validated by the Department for Education
After developing a highly effective Letters and Sounds approach, Little Wandle have created a new systematic synthetic phonics programme based around the Letters and Sounds improving rates of progress 2021 update that they were funded to produce by the Department for Education and the latest research into how children learn best; how to ensure learning stays in children's long term memory and how best to enable children to apply their learning to become highly competent readers.
The Department for Education lists Little Wandle Letters and Sounds Revised as a validated SSP programme (June 2021).
Find out more
Phase 2, Set 1
Phonemes covered: s a t p i n m d
Phase 2, Set 2
Phonemes covered: g o c k ck e u r h b f l
Phase 2, Set 3
Phonemes covered: ff ll ss j v w x y z zz
Phase 2, Set 4
Phonemes covered: qu ch sh th ng nk
Phase 3, Set 5
Phonemes covered: ai ee igh oa oo
Phase 3, Set 6
Phonemes covered: ar or ur ow oi ear air er
Phase 3, Set 7
Covers adjacent consonants with short vowels
Phase 3, Set 8
Covers adjacent consonants with Phase 3 long vowels
Phase 3, Set 9
Covering ay (play), ou (cloud), oy (boy), ea (each), ir (bird), ie (pie), ue (blue), u (unicorn)
Phase 3, Set 10
Covering o (go), i (tiger), a (paper), e (he), a-e (snake), i-e (time), o-e (home), u-e (cute), e-e (these), ew (new), ie (shield), aw (claw)
Phase 3, Set 11
Covering y (funny), ea (head), wh (wheel), oe (toe), ou (shoulder), y (fly), ow (snow), g (giant), ph (phone), le (apple), al (metal), c (ice), ve (give), o-e (some), o (mother), ou (young), se (cheese), se (mouse), ce (fence), ey (donkey), ui (fruit), ou (soup)
Phase 3, Set 12
Covering or (word), u (full), oul (could), are (share), ear (bear), ere (there), au (author), aur (dinosaur), oor (floor), al (walk), tch (match), ture (adventure), al (half), a (father), a (water), a (want), ear (learn), wr (wrist), st (whistle), sc (science), ch (school), ch (chef), ze (freeze), schwa at the end of words (actor)
Phase 3, Set 13
Covering eigh (eight), aigh (straight), ey (grey), ea (break), gn (gnaw), kn (knee), mb (thumb), ere (here), eer (deer), su (treasure), si (vision), dge (bridge), ge (large), y (crystal), ti (potion), ssi (mission), si (mansion), ci (delicious), augh (daughter), our (pour), oar (oar), ore (more)
Easy Buy Packs
Expand your classroom library and make the most of your budget with our great value Phonics Book Bag Readers Easy Buy Packs
---
---