The Brilliant World of Tom Gates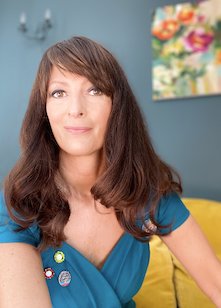 Millions of children across the world
LOVE

Tom Gates – every page is

STUFFED

full of laughs, stories, doodles and creative

FUN

.
When Tom Gates creator Liz Pichon was little, she loved to draw, paint and make things. Her mum used to say she was very good at making a mess (which is still true today!).
The Tom Gates books have won several prestigious awards, including the Roald Dahl Funny Prize, the Waterstones Children's Book Prize, and the Blue Peter Book Award, and have been translated into forty-one languages worldwide!
Random Acts of Fun!
Oh no! Tom's stuck at home with a fractured ankle and it's spoiling his fun. Doodling on his plaster cast helps to pass the time, along with visits from family (with treats), friends and even Rooster managing to sneak in.
Tom remembers other fun times he's had, like metal detecting with Uncle Kevin and the cousins or inventing a new secret language with Derek. But only ONE thing will cheer Tom up: a caramel doughnut from the new bakery… trouble is, every other kid in town keeps getting there before him!
Available October 2021.
---
Discover the bestselling series
Celebrating 10 Years of Tom Gates!
To celebrate 10 Tremendous Years of Tom Gates, amazing author and illustrator Liz Pichon is reading an exciting extract from each of her 18 books!
---