Scholastic Reading Pro: Frequently Asked Questions
Frequently asked questions
When you are in Reading Pro there is a help icon in the top left hand corner.

If you click on the question mark, you can access some of the most commonly asked questions about using Scholastic Reading Pro.

Here are some examples of questions:
General questions
If you have a question you would like to add to our list or you would like to share your own answer to any of these questions, please email readingpro@scholastic.co.uk.
What is a lexile?
There are two kinds of Lexile measures: the Lexile reader measure and the Lexile text measure. Students receive a Lexile reader measure as a score from a reading test – it describes his or her reading ability. Books and other texts receive a Lexile text measure from a software tool called the Lexile Analyzer – it describes the book's reading demand or difficulty.
When used together, these measures can help match a reader with reading material that is at an appropriate difficulty, or help give an idea of how well a reader will comprehend a text. The Lexile reader measure can also be used to monitor a reader's growth in reading ability over time.
Is there anything to help engage the parents?
There are letters that can be printed and sent home to parents, you will find the letters under the print options for a class or pupil. The letter won't be seen if the pupil hasn't taken a Reading Pro Test as they won't have been assigned a lexile score.
How do I change a password?
If it is a staff member who has forgotten their password then you can use the 'forgotten username or password' link on the login page.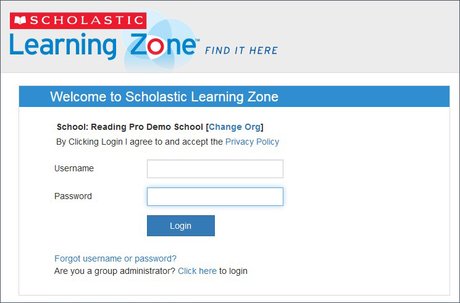 If it is a pupil who has forgotten their password the teacher will need to look it up for the pupil.
Log-in to the Learning Zone and go to manage users.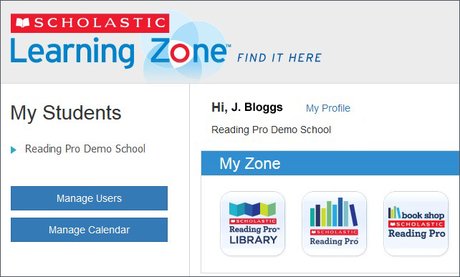 Search for the pupil name and tell them their password

_Hint: use the Settings icon (next to 'Export') to choose what information is displayed on the screen._