Write Like a Wizard with Kimberly Pauley | Scholastic Live
Write Like a Wizard with Kimberly Pauley
Join Kimberly for a wizard writing session!
Ages 8–12
Register with the password clubsandfairs
---
Books by Kimberly Pauley
The Accidental Wizard
A raucously funny middle grade adventure for fans of Terry Pratchett and Neil Gaiman… Twig is the last surviving apprentice of the great wizard Ripplemintz, which, as a job, is just as terrifying as it sounds. Oh Ripplemintz always means well, but for a wizard of such high regard he really does make an awful lot of mistakes. And who's always left to clear them up? That's right – Twig. So when Ripplemitz's most powerful spell is let loose on the world, off Twig goes to catch it. And catch it he does, except… not quite in the way that he intended. Because, instead of catching it in an enchanted jar, Twig sort of… well… catches it in… HIMSELF .
---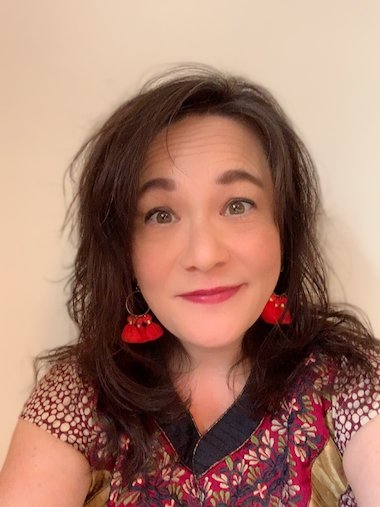 Kimberly Pauley is an author for kids, teens and tweens and generally a rather silly person. She is the author of The Accidental Wizard, the story of a wizard's apprentice that accidentally becomes the world's greatest wizard and all the trouble that causes him.
Kimberly was also the founder of Young Adult (& Kid's) Books Central, one of the leading Internet destinations for anyone interested in children's or adolescent literature. She is enjoying the expat life, though for the life of her she can't bring herself to say "aluminum" the way they do in the UK.
---
Downloadable Activities
---