Night at the Museum - multimedia interactive resource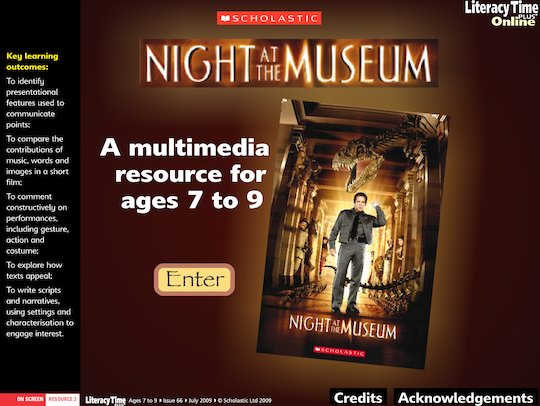 This multimedia resource centres on the films Night at the Museum and Night at the Museum 2: Battle of the Smithsonian and contains a text and audio extract from a book adaptation of the film; a film trailer for the second movie and information text.
Resource details
File type:

swf

File size:

7 MB
Download Resource
You may need Flash
To use this resource you need Adobe Flash installed on your computer. To get the latest player:
You may need to be an Administrator to install this.
Related products