Heart parts game - interactive resource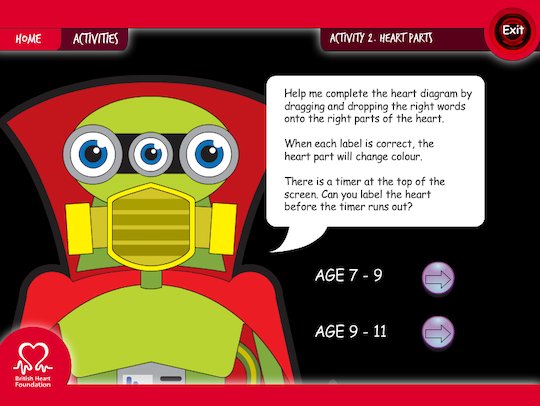 Use this educational game to help children learn about the different parts of the heart.
Resource details
File type:

swf

File size:

70 KB
Download Resource
You may need Flash
To use this resource you need Adobe Flash installed on your computer. To get the latest player:
You may need to be an Administrator to install this.
Related products