Mary Glasgow Magazines - Home
Boost language skills and grades with Mary Glasgow Magazines!
Mary Glasgow Magazines offer a unique way for students to learn languages. Every subscription includes five magazine issues per year which are carefully tailored to match the curriculum and feature up-to-date and relevant content. Packed full of cultural insight, Mary Glasgow Magazines cover a range of topics that students want to read about with everything from YouTubers to sports stars featured.They are the perfect low-cost and vibrant addition to your classroom.
As well as these exciting and colourful magazines, every subscription includes a range of digital resources! Access a complete language toolkit at www.maryglasgowplus.com including videos, audio listening tracks and Language Lab, a fantastic task setting program for use in class or as homework with an automated marking system.
To find out more, click on the language you're interested in.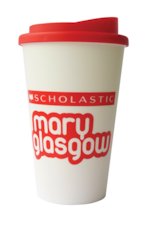 Get your free reusable cup
If you're in the UK or Ireland you can get one of our brand new Mary Glasgow cups for free just by placing your order online! Order your subscription by the 21st December for your free Mary Glasgow travel cup.†

†Minimum order of 100 applies for UK purchases. Minimum order of 25 applies for Irish purchases.