Scholastic Reading Pro Comprehension Skills Test
Assess, motivate and measure reading progress
Scholastic Reading Pro combines assessment and reading motivation to raise reading standards at pupil, class and whole school level. Bringing together carefully levelled children's books with a computer-adaptive test to measure a child's reading level, Scholastic Reading Pro is a reading management programme that includes thousands of quizzes to monitor and assess independent reading.
Using the Lexile® framework to measure both readers and texts on the same scale, Scholastic Reading Pro is uniquely able to recommend the right book for the right child at the right time.
Scholastic Reading Pro Comprehension Skills Test
Scholastic Reading Pro Comprehension Skills Test is a new skills test program free to all users with an active Scholastic Reading Pro subscription. The test can be accessed by logging in to your account.
Scholastic Reading Pro Comprehension Skills Test is a browser-based program that is used to assess pupils' proficiency in 10 key reading comprehension skills. Each test comprises 50 questions with 5 questions assessing each skill.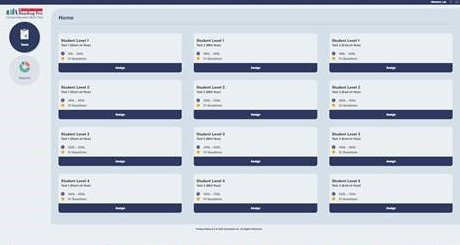 The tests are available at 4 different levels (3 tests for each level). Each level features a different Lexile range.
Level 1: Lexile range of 30L-420L
Level 2: Lexile range of 180L-550L
Level 3: Lexile range of 250L-650L
Level 4: Lexile range of 450L-750L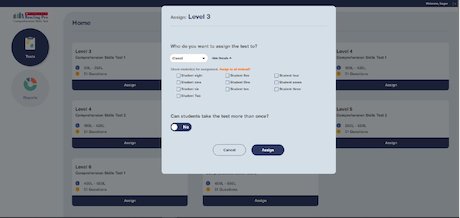 Scholastic Reading Pro Comprehension Skills Test has access for Teacher, Administrator and Pupil. Teachers and Administrators can assign the tests, view reports and track the results by class/pupils. Pupils can take the tests that are assigned to them and view results.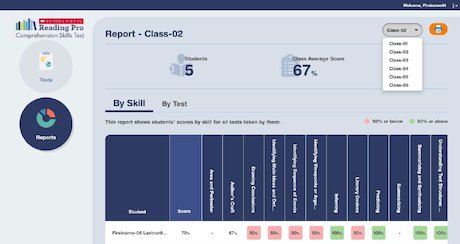 The reports screen shows skill-based reports for all the tests taken at the class level and pupil level. Teachers can use this information to monitor class and individual pupil performance across skills/tests.
For more information and to find out how you can use the Comprehension Skills Tests in your school, get in touch with our friendly customer service team.