Read with Pride 2023
Read with Pride returns for Pride Month!
Read to celebrate, read to educate – but most importantly, read with PRIDE! Watch author videos, browse LGBTQ+ books, download free resources & activity packs, and sign up for virtual author events.
What's more, we're offering an extra 20% off all LGBTQ+ books for the whole of June. Simply enter the code PRIDE at the checkout to save.
Watch author videos
Register for events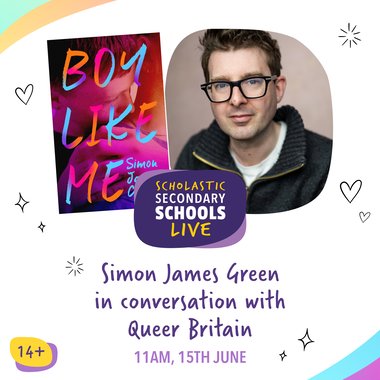 Simon James Green in conversation with Queer Britain
Thursday 15th June, 11AM
Simon James Green's latest YA novel BOY LIKE ME explores the realities of growing up in the UK as an LGBTQ+ teen under the shadow of Section 28. In this session, Simon will be speaking with a representative from Queer Britain. Queer Britain is the charity that opened the UK's first and only bricks-and-mortar national LGBTQ+ museum on May 4th 2022. It is an essential place for all regardless of sexuality or gender identity, to find out about the culture they have been born into, have chosen or seek to understand.
Password: PRIDE
Register now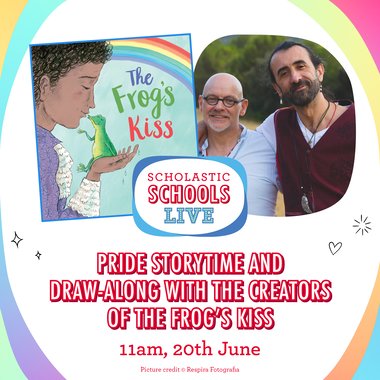 Pride storytime and draw along with the creators of

THE FROG

'S

KISS
Tuesday 20th June, 11AM
In this special Pride celebration event, join author-illustrators James Mayhew and Toto for an imaginative and unmissable event inspired by their brand new book, The Frog's Kiss!
Join husband & husband duo James and Toto for storytelling, live illustration – and more!
Password: PRIDE
Register now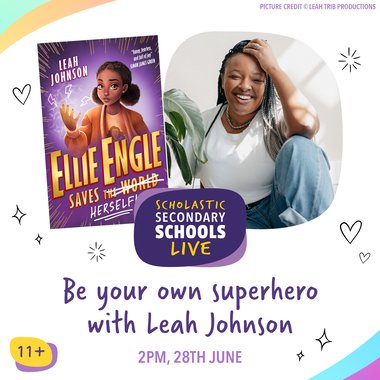 Be your own superhero with Leah Johnson
Wednesday 28th June, 2PM
In this special pre-recorded event, acclaimed author Leah Johnson will introduce you to the compelling hero of her debut middle-grade novel – Ellie Engle Saves Herself. 12-year-old Ellie and her best friend Abby, live in the small-town of Plainsboro where nothing ever happens. Ellie is an unassuming and unspectacular comic book geek, and she idolises her best friend Abby who is cool, chic and talented. But when a freak earthquake strikes the small town, Ellie learns that she has acquired an unimaginable power…
Password: PRIDE
Register now
Activities & Resources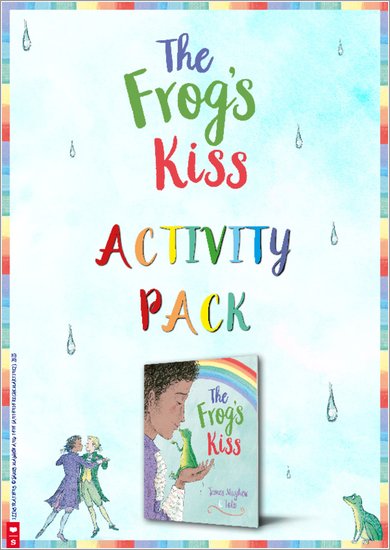 The Frog's Kiss Activity Pack
Get involved in colouring-in, word searches, drawing and more in this free downloadable activity pack, the perfect accompaniment to The Frog's Kiss!
Download here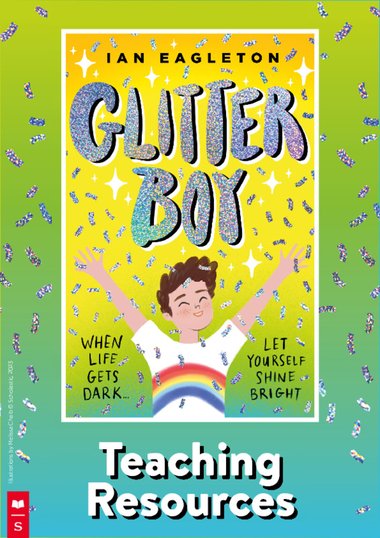 Glitter Boy Teaching Resources
Download free Glitter Boy teaching resources, including comprehensive lesson plans and resource sheets to help bring Glitter Boy into the classroom.
Download here
---
Browse

LGBTQ

+ Books
---
---