The Picture Books shortlist
The Laugh Out Loud Awards 2017 shortlist has been announced, and we need your votes! Read on to discover the four books that made the Picture Book shortlist.
Here are the four picture books shortlisted for 2017's Laugh Out Loud Awards! And now we need YOUR votes. The winning books will be decided entirely by you, so we need parents, teachers and kids to get voting – find out more about the voting process here.
You do need to be registered with us to vote. It takes just a couple of minutes to sign up and it's completely free – head here to sign up now.
Oi, Dog! by Kes Gray/Jim Field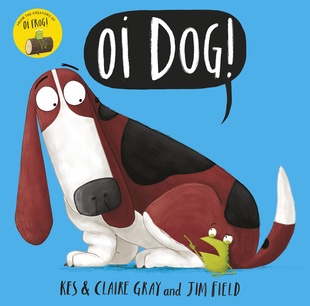 Frog's had enough, he's the changing the status quo! Cat insists that there are rules – only mules sit on stools, no one but hares should sit on chairs and however irritating, dogs MUST sit on frogs.
Hodder Children's Books, Hachette
Eat Your People by Lou Kuenzler/David Wojtowycz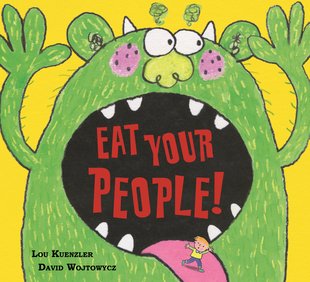 A monstrously funny story of difficult dinnertimes will have children asking for seconds! Monty definitely does NOT want to eat his people. He'll eat his vegetables – every single one! – but he will not eat his people.
Orchard Books, Hachette
Prince of Pants by Alan Macdonald/Sarah McIntyre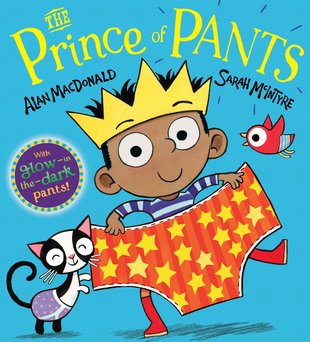 It is Prince Pip's birthday, and he can't wait to choose a pair of pants to wear on his special day. But when he goes to his pants drawer, it's empty! Where have all his pants gone? Could it be that the palace has planned a very special, pants-tastic surprise party? A royally funny picture book by an award-winning duo, with glow-in-the dark undies on the final page.
Scholastic
Danny McGee Drinks the Sea by Andy Stanton/Neal Layton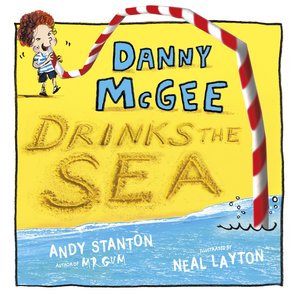 Can a boy drink the sea? Surely it's impossible! But Danny McGee does just that – and now he has his sights on other things. Soon he's swallowing trees, flies, fleas, peas, mountains … where will it end?!
Hodder Children's Books, Hachette