The 6-8 Years shortlist
The Lollies 2017 vote is now closed and the winners will be announced at the award ceremony on 18th January. You can still browse the shortlist and look out for the Lollies 2018 launching later in January.
Here are the four books for ages 6-8 shortlisted for 2017's Laugh Out Loud Awards! And now we need YOUR votes. The winning books will be decided entirely by you, so we need parents, teachers and kids to get voting – find out more about the voting process here.
You do need to be registered with us to vote. It takes just a couple of minutes to sign up and it's completely free – head here to sign up now.
Thimble Monkey Superstar by Jon Blake/Martin Chatterton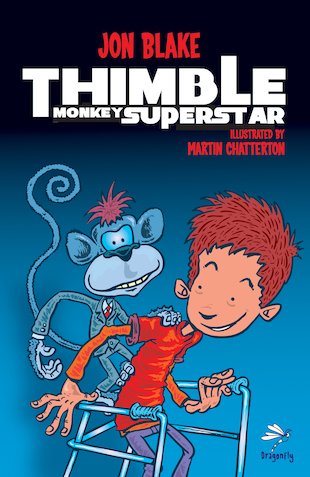 Life is never boring now that Jams and his family have a monkey to look after. Jams and his mum love Thimble, but Dad is determined to get rid of him – to a zoo, a school, even a demolition site. But when Jams and his dad are in mortal danger, Thimble proves once and for all why he is a Monkey Superstar! Thimble is very clever and very naughty – and just the best friend Jams has been waiting for.
Firefly Press
Hamish and the Neverpeople by Danny Wallace/Jamie Littler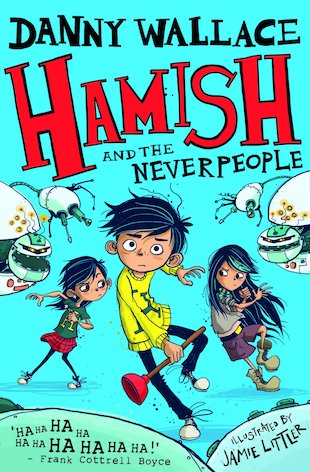 Nobody knows it yet, but the people of Earth are in big, big trouble. Like – HUGE trouble. Oh, come on, where's your imagination? Double what you're thinking! And it's all got to do with a shadowy figure, an enormous tower, some sinister monsters, huge clanking and thundering metal oddballs, and people who are just like you… but not like you at all. Luckily Hamish and the PDF are around to help save the day! Aren't they??
Simon and Schuster
Eddy Stone and the Epic Holiday Mash-Up by Simon Cherry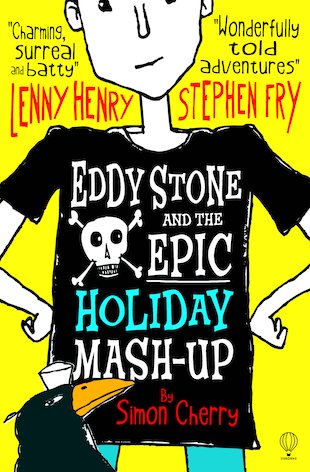 When Eddy Stone finds a pirate in his Gran's bath, his miserable summer holiday turns into a treasure hunt!
Setting sail in a ship-shaped shed, crewed by an old lady and a grumpy penguin, what could possibly stop their quest for booty? (Apart from the world's most evil shopkeeper, a man-eating beast, and the maddest, baddest villain in all the seven seas.) All aboard for an EPIC adventure…
Usborne Publishing
Future Ratboy and the Invasion of the Nom Noms by Jim Smith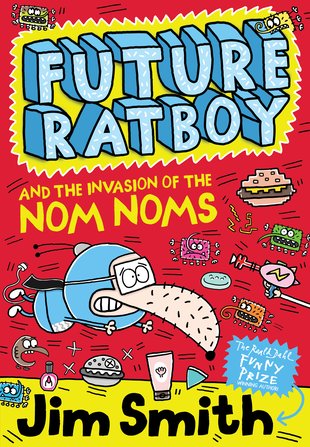 When a bolt of lightning hit Colin Lamppost he was zapped millions of years into the future and turned into a half boy, half rat, half TV! With new superkeel powers and a real life sidekick in Not Bird, Future Ratboy was born.
In this new adventure, can Future Ratboy and Not Bird save Shnozville from the bitey little insects that are turning everyone into zombies? Will they defeat the evil Mr X? And how will they ever find their way home?
Jelly Pie, Egmont