Book of the Month
Book of the Month
For our November Book Club, our literacy experts have chosen three Books of the Month to inspire you and your pupils to share books in the classroom. For younger readers aged 0-6, give Snowball a go; for children aged 7-11, try Poppy Field , and teenagers will love Mortal Engines .
Each of the books is available as handy class packs in sets of 6 or 30, or of course, individually. You can also find plenty of useful resources, activities and recommended reading lists for each book below.

Snowball
Mini Book of the Month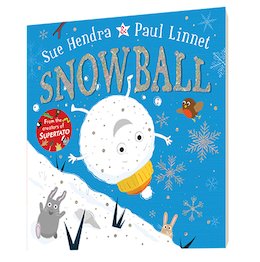 We all love to throw a snowball! But what's it like to
be
a snowball? Hmm: I bet you've never even thought of that! Well, grab your woolly hat and gloves, because Sue Hendra and Paul Linnet are telling a weird and wonderful story that brings a snowball to life. (Oh snow many giggles!) The snowball is kind of lonely, stuck at the top of a mountain. So he decides to visit the local town for a bit of fun. But on his way he trips, falls and starts to roll. What do you think will happen now? There's snow and more snow, a line of washing, a bear on a bike and a confused sheep. Soon, the story is snowballing totally out of control!
Browse Snowball resources
Buy Snowball
Buy Snowball x6 class pack
Buy Snowball x30 class pack
Poppy Field
XD Book of the Month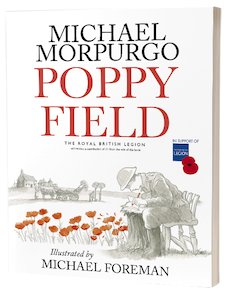 Utterly essential. The stirring tale of the Remembrance Day poppy, told by the author of War Horse. In 1915, in war-torn Belgium, a soldier named John McCrae writes the famous poem In Flanders Fields. But neither he nor the local village girl who saves a discarded draft of it has any idea of the huge power it will exert on generations to come… As the world gears up for the 100th anniversary of Armistice Day, Michael Morpurgo teams up with master illustrator Michael Foreman to tell a haunting story from the First World War trenches. And who better to tell it than this legendary duo, who brought you Lucky Button and The Mozart Question? A story about remembrance. A book you'll never forget.
Browse Poppy Field resources
Buy Poppy Field
Buy Poppy Field x6 class pack
Buy Poppy Field x30 class pack
Mortal Engines
Teen Book of the Month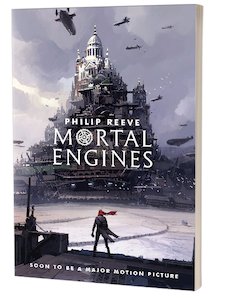 The most thrilling vision of the future you'll ever see. Danger: London is hungry! London is a beast on wheels: a future city like you've never known before. After the apocalyptic Sixty Minute War, the world's surviving cities turned predator – chasing and feeding on other towns. Now London is hunting. But something deadly is hiding on board. Oh – and we don't mean the scarred angry girl with the knife… A blasted future. Moving cities. Stalking robotic hunters. A secret weapon that could blow the world apart (again). Want to see it all? Hitch a ride on London. Just mind the cyborg assassins. And
don't
fall overboard.
Browse Mortal Engines resources
Buy Mortal Engines
Buy Mortal Engines x6 class pack
Buy Mortal Engines x30 class pack
Resources