Book of the Month
Book of the Month
For our January Book Club, our literacy experts have chosen two Books of the Month to inspire you and your pupils to share books in the classroom. For younger readers aged 0-6, give The Wonky Donkey a go; for teenagers, try Shadowscent .
You can find recommended reading lists for each book below.

The Wonky Donkey
Mini Book of the Month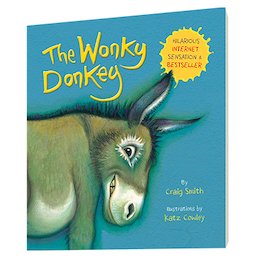 Who ever heard of a spunky hanky-panky cranky stinky-dinky lanky honky-tonky winky wonky donkey? Well – about three million people, in fact! That wonky donkey, who stars in a video of a granny reading his story to her grandchild, has become a viral internet sensation, viewed millions of times. And here's the book that started it all! A hilarious read-aloud tale to get you braying with laughter, full of silly moments and rib-tickling artwork. Don't be left behind – read The Wonky Donkey and find out why it made that granny laugh so hard!
Buy The Wonky Donkey
Buy The Wonky Donkey x6 class pack
Buy The Wonky Donkey x30 class pack
Shadowscent
Teen Book of the Month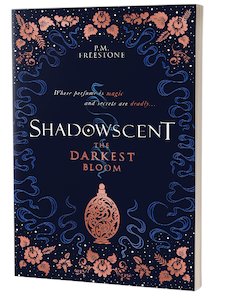 Perfume. Poison. Power. Epic YA bliss to set your senses on fire. In the empire of Aramtesh, scent has power. It can change destinies, topple rulers and trigger wars. Perfume is a highly prized and dangerous thing. And now its time has come. The crown prince lies poisoned, and long-buried rivalries are tearing the empire apart. Enter Rakel – a poor village girl with a talent for fragrances. Step up Ash, the prince's loyal bodyguard. As this unlikely pair race across the empire in a desperate bid to brew an antidote, they'll have to unlock ancient secrets – and sniff out buried truths from their own pasts…
Buy Shadowscent