Book of the Month
Every month our Book Club editors choose a Book of the Month for each age range – the perfect stories to share at home or in the classroom. Here are our children's book experts' top picks for December 2023.

Ages 0–2 Book of the Month
This Book is Full of Elves by Gareth Peter and Mike Byrne
"Our Book of the Month for Age 0+ is This Book is Full of Elves, a laugh-out-loud picture book packed with festive fun! This book is full of Christmas Elves – that cheery little crew, who bake and make and roll and wrap elf-tastic gifts for you!
This is a top pick for the run up to Christmas, engaging with children's excitement for the coming holiday and encouraging them to be active participants in their reading. The rhyming text and bright illustrations further aid in the development of their reading skills."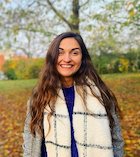 Tasha - Book Club Editor, 0-6
---
Ages 3–4 Book of the Month
Bluey: Christmas Swim
"Our Book of the Month for Age 3+ is Bluey: Christmas Swim a new festive story from the nations favourite cartoon dog! It's Christmas Day and it's the perfect weather for a family swim. Bluey has a new toy – meet Bartlebee! How will Bartlebee handle his first Heeler Christmas?
Join Bluey and the Heeler family in this enjoyable new Christmas story! This book is perfect for fans of the TV show, and by using a popular character is great for engaging reluctant readers in story time!"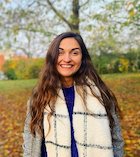 Tasha - Book Club Editor, 0-6
---
Ages 5–6 Book of the Month
Christmas Pine by Julia Donaldson and Victoria Sandøy
"Our Book of the Month for Age 5+ the The Christmas Pine, a gorgeous Christmas story from award-winning Julia Donaldson. Deep in a snowy wood stands a little pine tree with a special destiny: when it grows up, it's going to be the famous Christmas tree in Trafalgar Square! This is the perfect picture book to snuggle up to at bedtime and great for the festive season! Illustrated throughout with a lovely rhyming story that can be read aloud, encouraging childens engagement and perfect for shared reading or to be read independently.
This is the perfect gift for the Christmas season, and even includes content explaining the true story The Christmas Pine is based on!"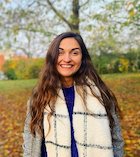 Tasha - Book Club Editor, 0-6
---
Ages 7–8 Book of the Month
Cat Kid Comic Club: Influencers by Dav Pilkey
"Our Book of the Month for ages 7+ is the newest graphic novel in the bestselling Cat Kid series by Dav Pilkey: Influencers! Excitement grips the Cat Kid Comic Club as Li'l Petey, flippy, and Molly inspire twenty-one baby frog siblings to continue making authentic and unique comics. Will Naomi and Melvin keep up their antics or will they finally decide to straighten up and fly right? Will the creativity continue? Will the drama diminish? Find out in the next Cat Kid Comic Club!
A hysterical and thought-provoking story full of action packed mini-comics, Influencers shows the value of viewing the world with a positive attitude. Cat Kid is a series that empowers readers to be creative and appreciate different ways of approaching art by including an exciting range of visual elements such as photographs, paintings, collage, animation techniques and more. Pilkey's trademark storytelling and humour inspires imagination and innovation making this a perfect gift for fans of Dog Man, Captain Underpants, or any reluctant reader!"

Emma – Book Club Editor, Ages 7-11+
Ages 9–10 Book of the Month
The Great Reindeer Rescue by Stephen Mangan and Anita Mangan
"Our Book of the Month for ages 9+ is The Great Reindeer Rescue, a brand-new festive adventure from actor Stephen Mangan. One of Santa's reindeers, called Dave, is fed up. He's seething about having to spend this Christmas Eve stuck behind Rudolph. When Dave is the recipient of a fart-in-the-face that is the last straw and he unclips Rudolph's harness causing Santa to make an emergency landing on the roof of 9 year old Holly's house where her dad is switching on the Christmas lights. The lights explode blasting the reindeers to the far-flung corners of the Earth so Dave and Holly must fly around the globe rescuing the reindeer and returning them to Santa in time to save Christmas!
Great Reindeer Rescu is a brilliantly silly, wildly imaginative, high energy spin on _The Night Before Christmas story. This must read from the bestselling brother-sister duo is fully illustrated throughout by Anita Mangan making it a perfect festive gift for reluctant readers. Guaranteed to become a Christmas classic, fans of Ben Miller and David Walliams will love this book!"

Emma – Book Club Editor, Ages 7-11+
---
Ages 11+ Book of the Month
Zombie Season by Justin Weinberger
"Our Book of the Month for ages 11+ is Zombie Season by Justin Weinberger. It's a hard time to be in California. Every scorching summer brings the predictable disaster. Every summer, Zombie Season arrives. Jules refuses to evacuate, she can't leave town while her dad is missing. Regina is close to discovering a dark underside to the new weapon her scientist parents have designed to keep the zombies at bay. Oliver has uncovered an uncomfortable truth about the zombies and must find a way to sound the alarm. This year's zombie season is very different, something's changed and time is running out to stop it… No one is ever ready for Zombie Season.
Read the book. Play the game! Zombie Season includes a QR code for an interactive online game which places readers right in the centre of the zombie fighting action. This book is an action-packed adventure, this story spotlights the power of hope, the importance of family, and the courage of kids fighting for the future they deserve. Perfect for any young gamer who loves Minecraft, Roblox or The Last of Us."

Emma – Book Club Editor, Ages 7-11+
---
Teen Book of the Month
A Taste of Darkness by Various authors
"Our Book of the Month for Teen is A Taste of Darkness: a chilling, thrilling collection of 13 haunting tales. From supernatural thrillers to contemporary horror, creepy ancient legends, to murders gone wrong – this insatiable anthology is impossible to put down and even more difficult to forget. Featuring stories from some of the most celebrated authors in this writing space, this must have collection will keep you awake at night and in habit your darkest dreams.
Containing stories from authors Melinda Salisbury, Cynthia Murphy, Kathryn Foxfield, Louie Stowell (and many more) this haunting collection is an ideal YA read for this time of year as the dark nights start to close in. These binge-able spooky short stories are perfect for fans of HorrorTok, Stranger Things, Wednesday, and all things scary!"

Emma – Book Club Editor, Ages 7-11+
---
Browse all December Books of the Month