Reading Audit Home for Inspire Education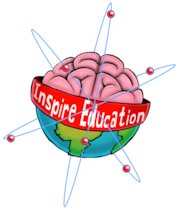 This is the Reading Audit home page for schools working with Inspire Education, if you are not working with Inspire, please visit the main Reading Audit homepage to take your audit. If you work for a different Multi-Academy Trust, you are welcome to take a look at how we work with MATs and school groups here.

Thank you for visiting the Inspire Education Reading Audit homepage, the Reading Audit is a comprehensive tool designed to challenge and support you in the teaching and leading of reading in your school.
Designed to be taken by primary school headteachers, literacy coordinators or reading managers, this audits every type of instructional reading type as well as assessment, reading for pleasure, library usage, home-school links and book events.
By completing this audit, you will receive:
a pedagogic development report which includes a summary of research for each reading type and a report into your teaching of reading, highlighting where you are performing well, and suggesting areas of improvement
You will also receive a model reading policy developed by two independent reading experts and edited by Rachel Clarke
and if you satisfy the requirements, a Scholastic Reading Charter certificate .
This audit has been edited by Rachel Clarke. As the Director of Primary English, Rachel works with education professionals to improve all aspects of English teaching in the Primary Years. During her 20+ years in primary education she has held the positions of SENCO, English Subject Leader and Deputy Headteacher. Before establishing Primary English, Rachel worked as an English Consultant for Coventry Local Authority. She holds the TTA SENCO standards, has completed Ofsted Inspection Skills training from TRIBAL and is a member of the UKLA National Council as a representative for the West Midlands region. Rachel has a Masters Degree in Education and was awarded a distinction for her research.
| School | Status |
| --- | --- |
| School name | Take your Audit |
| School name | Take your Audit |
Working in conjunction with: