Horrid Henry's Monster Movie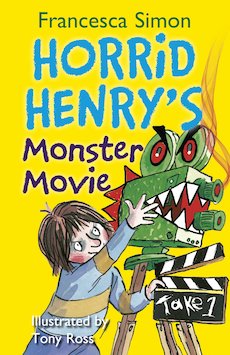 Look inside
Rate this product
Additional Information
ISBN

Other details

Accelerated Reader

AR Level: 3.6 Lower years (1.0 points)
Four new and not-to-be-missed Horrid Henry stories see our tiny terror continue with his horrible yet hilarious ways. His wicked schemes vary from setting up the 'Holympics' (with medals for crisp eating, TV watching and Burping to the Beat) to giving away his stash of Grump Cards to avoid parental punishment! The hilarity continues when Henry is forced to share a bedroom with two of his arch-enemies, Stuck-Up Steve and Bossy Bill. Finally, Henry masterminds his own scary movie in this witty set of stories – a must for any fan!
Part of the following pack:
Packs

New product
gbp prices

Our price £39.12
Temporarily out of stock - due 17/05/13
Free stuff
Try before you buy with free sample pages and first chapters, and download free classroom resources, activity sheets, quizzes and much more.
Reviews