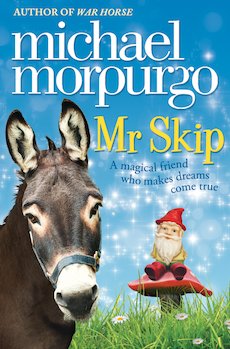 Enlarge cover
Rate this product
Additional Information
Item number

ISBN

Other details
"I'll put you together again. And Mum and me, we'll look after you, alright?"
In Dublin, where horses run wild in the fields near the tower blocks, Jackie dreams of owning her own horse – the fastest in the world. But all she has is Gran's old donkey, Barnaby, who is a stubborn as a mule. Jackie wishes her donkey could run like a racehorse. And when she finds a magical garden gnome, Mr Skip promises to make her dream come true! As Barnaby starts winning races, fame and fortune come their way. There are TV appearances, a film deal and a promised million 'smackaroos'. But will Barnaby, the Superdonk, win the Irish Derby? Can Mr Skip work his magic till the very end?
Buy this and your school gets £1.00 to spend on books
Packs

New product
gbp prices

Our price £25.55
Free stuff
Try before you buy with free sample pages and first chapters, and download free classroom resources, activity sheets, quizzes and much more.
Reviews