Oh, the Places You'll Go!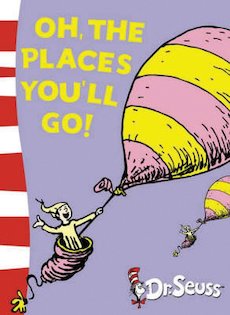 Enlarge cover
Rate this product
Additional Information
ISBN

Other details

Accelerated Reader

AR Level: 3.3 Lower years (0.5 points)
In this classic Seussian tale, the good doctor primes his readers against all the little mishaps and misadventures that can befall even the best of us – from bang-ups and hang-ups to lurches and slumps – encouraging us to take life in our stride! A classic homage to the spirit of discovery, taking in lots of adventures and the odd mistake, told in Dr Seuss's characteristic wacky rhyme.
Part of the following pack:
Packs
gbp prices

Our price £27.15
Reviews