Create and Display: Inspiring Learning Environments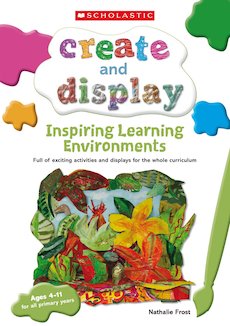 Enlarge cover
Rate this product
Additional Information
Item number

Item format

ISBN

Other details
Create & Display: Inspiring Learning Environments provides a wealth of resources and activities centred around creating and presenting Theme-based displays and activities for KS1 and KS2. * Activities based around a colourful new in-class display to create with your students. * Timesaving ideas for busy teachers, brimming with fun. * Includes cross-curricular links and extensions to the detailed teaching guide. * Step by step instructions allow you to effectively create and display your students' work in your own classroom.
gbp prices

RRP £25.00
You

save

£2.50
Buy this and your school gets £4.50 to spend on books
Packs
gbp prices

Our price £200.00

Sold out

gbp prices

Our price £300.00

Sold out
Series
Free stuff
Try before you buy with free sample pages and first chapters, and download free classroom resources, activity sheets, quizzes and much more.
Reviews