Shockwave: The Middle Ages ebook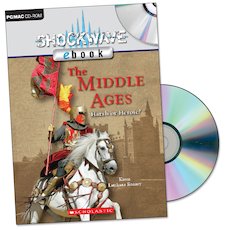 Enlarge cover
Rate this product
Additional Information
Item number

Item format

ISBN

Other details
A digital version of Shockwave: Middle Ages to share on the white board.
The whole book on screen with 'turning' pages.
Perfect for shared reading and digital literacy.
Embedded videos and animation.
Information in the book enhanced with pop up images and text.
Hovver over text to get the glossary definition.
Links to websites for further information.
gbp prices

RRP £32.00
You

save

£16.00
Buy this and your school gets £3.20 to spend on books