Pony Pals: Don't Hurt My Pony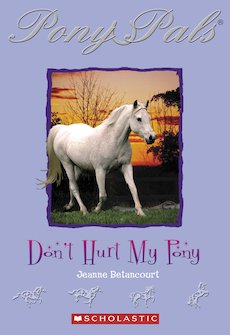 Enlarge cover
Average rating
This item has 0 stars
of a maximum 5
Additional Information
ISBN
9781865047508
Other details
96 pages
Suitable for 8 - 12 years
The Pony Pals are trail-riding on the Wiggins Estate when Snow White steps into a trap. Who is setting animal traps on the Wiggins's private property? Can the Pony Pals stop the trappers before a pony is hurt?
Part of the following pack:
Packs
gbp prices

Our price £86.00
Reviews
This product has not been reviewed yet.
Add a review