Rainbow Magic Sporty Fairies: Helena the Horse Riding Fairy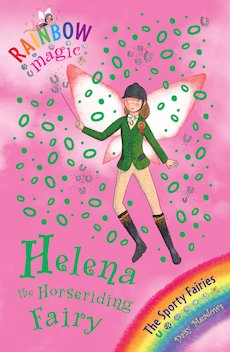 Enlarge cover
Rate this product
Additional Information
ISBN

Other details

Accelerated Reader

AR Level: 4.9 Lower years (1.0 points)
Since a naughty goblin galloped off with Helena's magical hard hat, everyone is finding horse-riding very difficult and dangerous to do. Can Rachel and Kirsty hunt the thief down and get Helena's magic hat back?
Part of the following packs:
Packs
gbp prices

Our price £13.97
gbp prices

Our price £99.99
Temporarily out of stock - due soon
Series
Free stuff
Try before you buy with free sample pages and first chapters, and download free classroom resources, activity sheets, quizzes and much more.
Reviews