Nursery Education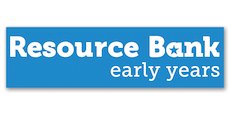 Look inside
Rate this product
Nursery Education is an essential source of information for everyone working in the early years profession. Buy a subscription today and you'll be regularly updated with relevant news, views and fantastic tried-and-tested resources. Whether you like activities that are ready to use in your setting, or prefer to adapt resources to your teaching, we know you're going to be be spoiled for choice.
Your online-only subscription will give you access to over 1500 online activities, articles and classroom resources.
Free stuff
Try before you buy with free sample pages and first chapters, and download free classroom resources, activity sheets, quizzes and much more.
Reviews
Structure
Scholastic Online Resources
Scholastic magazines offer invaluable advice, resources and news for professionals working within the early years and primary sectors.
The subscriptions
Nursery Education: Activities, resources, news and advice for early years professionals.
Child Education: Activities, resources, news and advice for Key Stage 1 and 2 teaching professionals.
A year's subscription gives you access to thousands of online resources: features, activities and downloadable interactives to share with your class.
Subscriptions tailored to you
Subscription discounts are available for students and for customers who purchase five or more subscriptions.