The Legend of Spud Murphy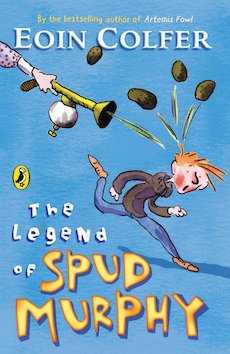 Look inside
Average rating
This item has 5 stars
of a maximum 5
Additional Information
ISBN
9780141317083
Publisher
Accelerated Reader
AR Level: 3.8 Middle years (1.0 points)
Other details
96 pages
Suitable for 7 - 11 years
Will and Marty are all set to enjoy the summer holidays, but their mum has other ideas. She decides to pack them off to the library, home of the dreaded librarian Mrs Murphy, who is rumoured to control unruly children with a gas-powered spud gun! Mrs Murphy may be tough, but in naughty Will and Marty, has she finally met her match? Laugh your socks off with a side-splitting comic caper from an award-winning author.
gbp prices

RRP £4.99
You

save

£1.50
Buy this and your school gets £0.70 to spend on books
Packs
gbp prices

Our price £44.02
Free stuff
Try before you buy with free sample pages and first chapters, and download free classroom resources, activity sheets, quizzes and much more.
Previews
Reviews
This product has not been reviewed yet.
Add a review